Sadly, shockingly, tributes to two of the people discussed in Stories that Move have been physically attacked in the past two weeks; Ilan Halimi and Simone Veil were both targets of antisemitic hate crimes. Their biographies are part of Learning path 3, Life stories.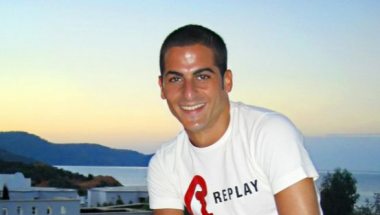 Ilan Halimi was a young French mobile phone salesman from a Moroccan-Jewish family who was tortured to death over three weeks in 2006 by a criminal gang that believed 'the Jews' had money and would pay up. Ilan was eventually dumped, dying, by a railway line in Paris. Two days before the anniversary of his murder this month, a tree planted in his memory there was chopped down.
The same week the tree was vandalised in Paris, swastikas were also scrawled over posters celebrating Simone Veil, a Jewish lawyer and Holocaust survivor who became the first president of the European Parliament. She was France's first female cabinet minister and a pioneer of women's rights who fought for and won a law legalising abortion.
The Stories that Move online tool encourages learners to reflect on positive achievements in addressing discrimination as well as things that haven't changed. They pick a life story and are asked: what is the significance of this life story today? Sadly, the attacks on the memorials to Ilan and Simone, and other recent antisemitic incidents in France and elsewhere, reveal a clear link to the world our learners must navigate today  – and the importance of discussing all forms of hate speech around us and the need to speak out against it.
The mayor of Paris, Anne Hidalgo, has now planted a new tree to commemorate Ilan, in the city park that bears his name. "We will fight," she said. ("Nous resistons, nous nous projetons et nous allons combattre.")
Photos
Simone in Auschwitz-Birkenau in 2005, to commemorate the liberation of the camp in 1945. © ANP, The Netherlands
Flyer Federation Internationale des Juifs Noires. © CRIF, France.
back to top
---